A cutting-edge new design from LED Autolamps will see all the markers down the side of large trailers act as side direction indicators.
LED Autolamps says the extra volume of light provided by this design will give other vehicles plenty of warning about the intention of larger vehicles as they look to merge into traffic. The lamp has a standard function Red/ Amber side marker with an overriding function of Side direction Indicator. So when the indicator is active, the marker is disabled
Features / Specifications
Innovative New Design
Dual Function Indicator & Marker
Cat 5 Side Direction Indicator
12-24 Multivolt
5 Year Warranty
Fitting Instructions
Drill a 10mm hole for the wire and plug, then surface mount base using screws provided. Clip lamp in place. Please refer to ADR 13/00 for mounting instructions.
Technical Drawings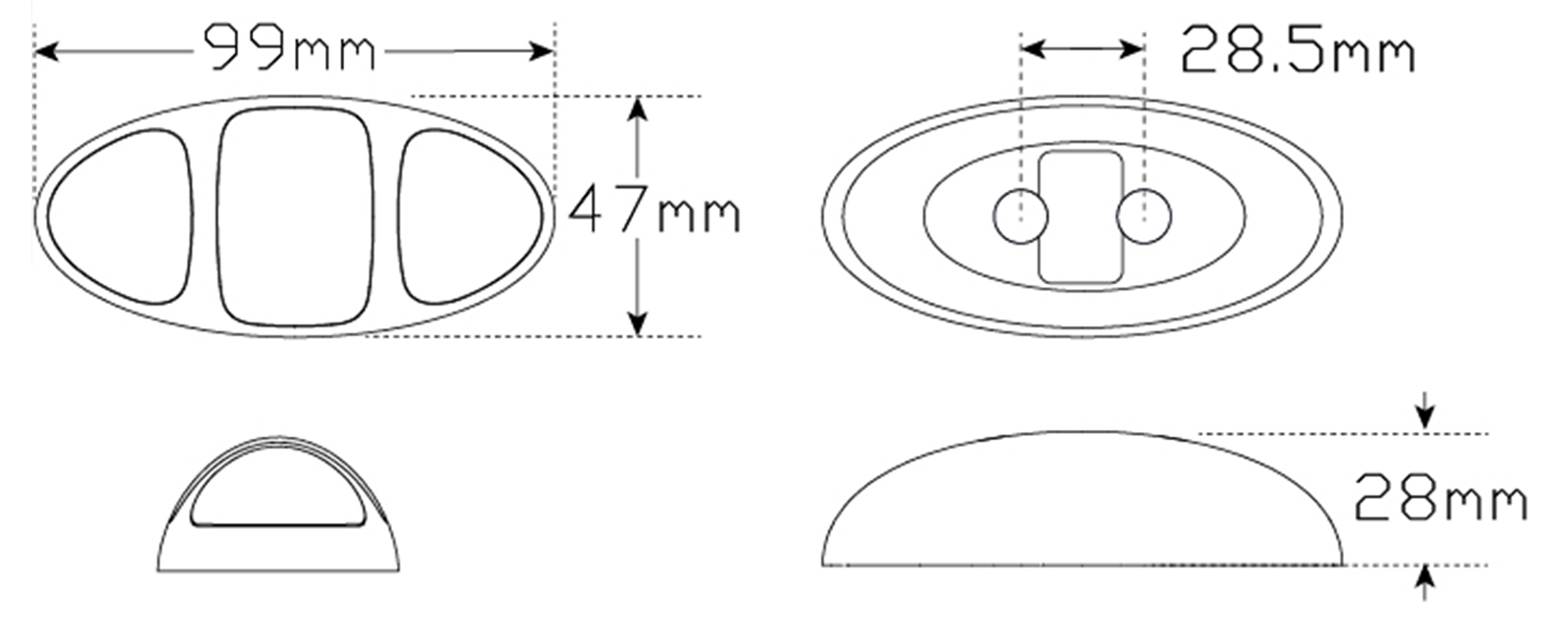 Function Demo Videos
Downloads
Product SKU's
LED97AIM, LED97ARIM, LED97CAIM, LED97CARIM, LED97CRIM, LED97CWIM, LED97RIM, LED97WIM
Reviews