OzLED is a recognized leader in the LED lighting business in Australia, we pride ourselves on providing only quality products to our valued customers.
proudly 100% Australian owned and operated.
______________________________________________________________________________________________________________________________________________________________________________
OZLED WAS ESTABLISHED IN 1979 AS MULTISOUND ENTERPRISES IN RESPONSE TO A GROWING NEED WITHIN AUSTRALIA FOR SPECIALIZED EMERGENCY LIGHTING AND SIRENS.
As Australia's local and international markets and its economy have flourished, so has demand for high-level services across all sectors of the country's infrastructure. In the constantly changing emergency services industry, OzLED has built a reputation for being reliably responsive and pro-active, understanding the often complex needs and expectations of Emergency services and related industries. Over the years the company has shown an exceptional pattern of growth in key areas throughout the country. It has a proud record of success in a challenging market. The constant acceptance of new technology triggered the name change in 2005 to OzLED Pty Ltd.
2013 saw the launch of our own brand "Base6", an extensive range of quality LED lighting for every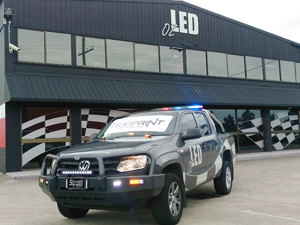 industry and every application. Developed incorporating years of research and hands on experience selling and fitting LED lighting, Base6 was the logical progression for our continually expanding company and a way to provide better quality lighting for ourselves and our customers.
OzLED is a recognized leader in the LED lighting business in Australia. There are some notable factors which contribute to this position of leadership.
Astute, hands-on management and highly trained technical workforce
Unsurpassed understanding of local markets & exceptional knowledge of products and applications.
Extensive range of quality products both local and international
Electronic

catalogue

, available to customers
Outstanding customer support providing technical product knowledge, news bulletins.