BluePrint Overview
Improve Officer Safety and Efficiency
Officers are constantly occupied with technology and other distractions that require a shift in concentration and a refocus of the eyes and hands. bluePRINT allows officers to stay focused on the task at hand while keeping their eyes on the road and hands on the wheel. Light and siren configurations are pre-programmed and prioritized to respond to emergency situations without the officer having to hastily determine which buttons and switches to activate while driving.
Eliminate Point-to-Point Wiring
Each of these modules communicates over a serial data bus (multiplex). The Central Controller, the Remote Nodes, the Input Node, and the 200R Sirens all share a single wire bus that can run the length of the vehicle. This eliminates the need for point-to-point wiring between lighting and siren components. Separate LIN data bus connections are provided for plug-and-play compatibility with existing SoundOff Signal Exterior Lightbars, nForce Interior Lightbars/Traffic Arrows, and Siren components.
Improve System Reliability and Convenience
Current switching within the Central Controller and Remote Nodes uses Solid State Transistors to eliminate mechanical switching. Relays and other electro-mechanical components are often the most frequent failure within a switching system. Most are incapable of detecting faults and can be damaged by wiring faults such as an over-current. Solid State switching offers the advantage of no moving parts, no arc bridging, and self-diagnostic capabilities.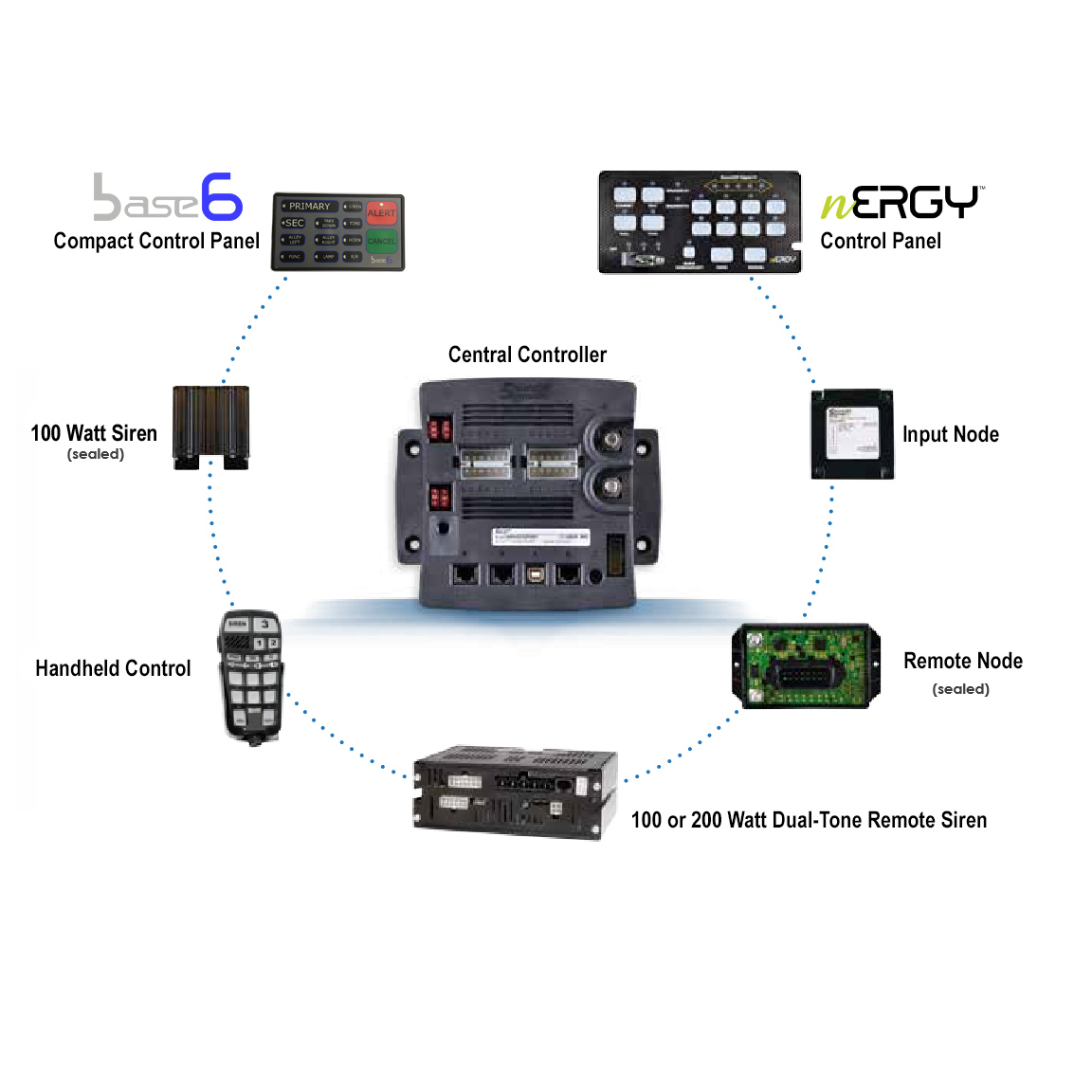 bluePRINT Brochure

bluePRINT LE Catalog

bluePRINT Load Shedding Feature