Or 4 payments of $27.50 receive your order now.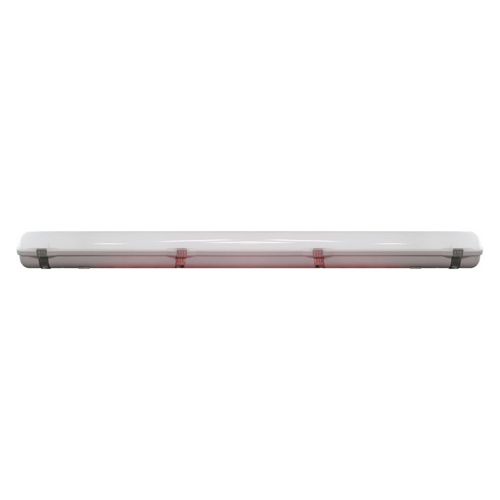 Or 4 payments of $27.50 receive your order now.
240V Batten LED Lights
In need of heavy-duty commercial batten lighting? At OzLED, we now stock a great range of Base6 240V batten LED lights perfectly suited to wide range of commercial applications. As a leader in the automotive and commercial LED lighting industry, Base6 is a local Australian company that stands by their products knowing that they will stand the test of time. Order your Base6 batten LED lights from OzLED and benefit from superior dependability and one of the industry's leading no-nonsense replacement warranty.
Our Range of 240V Batten LED Lights includes:
40 Watt Slim Batten Lights – Offering a 50,000 hour LED lifespan, PC cover, aluminum base, and a Cool White 6000K light, the 40 Watt Slim Batten Lights from Base6 come with a 5-year warranty and are IP20 certified.
40 Watt Weatherproof LED Batten Light – If you're looking for a heavy-duty weatherproof solution, the Base6 Weatherproof 40 Watt LED batten light is for you. Surface mounted with a 130-degree beam angle and coming in at 1270mm in length, they're as tough and versatile as they come!
Order your 240V Batten LED Lights from OzLED today!
Shop LED lighting online at OzLED or call us on 07 3205 4355 to learn more. Our batten lighting team at OzLED are happy to answer any questions you have about our range of batten lights. For further enquiries, contact us online or visit us in store today!
Frequently Asked Questions
Our customers frequently ask us these questions when looking to 240V Batten LED Lights. We have prepared a few helpful answers to help guide you in your purchasing process.
What are the benefits of LED Batten Lights?
The main benefits of LED batten lights are their uniform light that is perfect for illuminating a large area like an office, room, or hall. LED batten lighting in particular shares many of the same benefits of all LED lighting including longer lasting bulbs, brighter, whiter light, reduced heat and improved environmentally friendliness.
What type of batten light is right for me?
Our batten lights currently come in two variations, the 40-Watt Slim line and the 40-Watt Weatherproof LED Batten Light. For enclosed and protected commercial applications, the 40-Watt Slim line should be perfectly suited to your needs. For areas that are exposed to the elements, we recommend the Base6 40-Watt Weatherproof LED Batten Light.
DIDN'T FIND WHAT YOU'RE LOOKING FOR?