PI-LIT® SEQUENTIAL ROAD FLARE
Author: Brenton C Date Posted:27 March 2020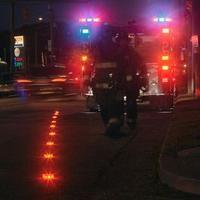 PI-LIT® SMART FLARES SELF-Synchronise, SO NO SEARCHING FOR PRE-NUMBERED FLARES. IT'S THAT EASY! SEQUENTIAL-FLASHING FLARES PROVIDES ENHANCED SAFETY AND GUIDANCE NOT OFFERED BY OTHER ROAD FLARES.
Download Pi-Lit Data Sheet and Information Flyer
RECHARGEABLE SYSTEM
The Pi-Lit Road Flares have an all in one rechargeable system allowing for the user to recharge all of the flares at once. With just 6 hours of charge time from being completely 0-100%, you can be assured the Pi-Lit Road Flares will be fully charged and ready between shifts allowing for over 20 hours of continuous use. The Pi-Lit system can also be charged from 12 or 24v vehicles via the included cigarette charger, or you can also plug-in at the office using the included AC charger.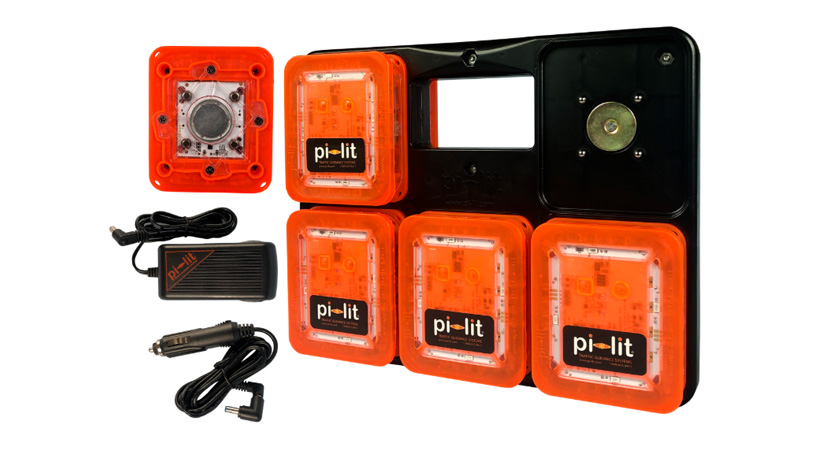 WARN & GUIDE
"Moving" light is much more effective than random-flashing patterns at alerting and guiding road users. For first responders, road maintenance and construction professionals who know the dangers of standing on the side of the road, reducing driver confusion is a vital key to workplace safety. Enhance the safety of your team, family, self by using sequential warning lights such as the Pi-Lit Road Flares.
AVAILABLE COLOURS
The Pi-Lit Road Flares are not just for the amber light market either. The Pi-Lit LED Road Flares are also available in Red and Blue variants being made available exclusively to Australian Emergency Services.

3 SET SIZES
The Pi-Lit Road Flares are suitable for any fleet or organisation that may require additional roadside safety. With the ability to sync up to 20 units the importance of keeping that many flares organised when in storage becomes paramount. This is where Pi-Lit shines, they offer the sets in 3 main sizes allowing for users to ensure organised storage as well as rapid access when required.


Data Sheet & Specifications
For more information including detailed specifications please download the linked data and information flyer below. If the OzLED team can help you in any way please don't hesitate to reach out and contact us on 07 3205 4355 or sales@ozled.com.au
Download Pi-Lit Data Sheet and Information Flyer
---
Leave a comment