LED Lighting experts from SoundOff Signal have developed the new mpower grid light and the nroads beacon to meet the rigorous requirements of today's Australian Mining Industry. SoundOff Signal has become the first manufacturer to present a mine ready beacon that combines innovative silicon engineering design and state-of-the-art LED technology to produce the toughest LED Beacon lights on the market.
The Grid Light beacon, pictured below, allows for construction and mining customers to not only give their vehicles a unique appearance, but also unsurpassed reliability amongst some of the world's harshest environments.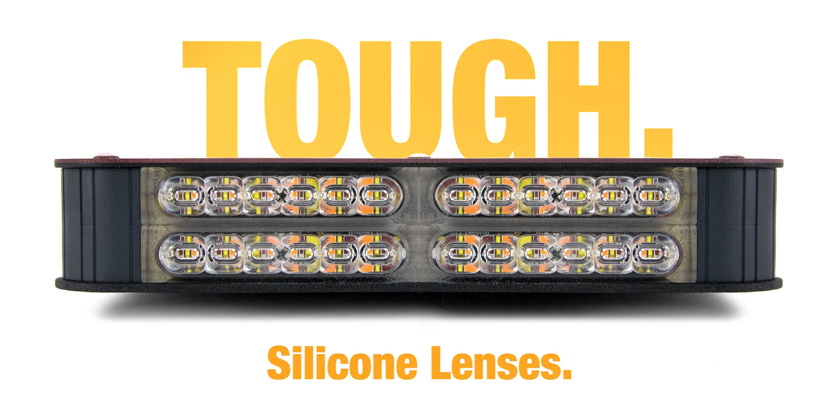 Grid Light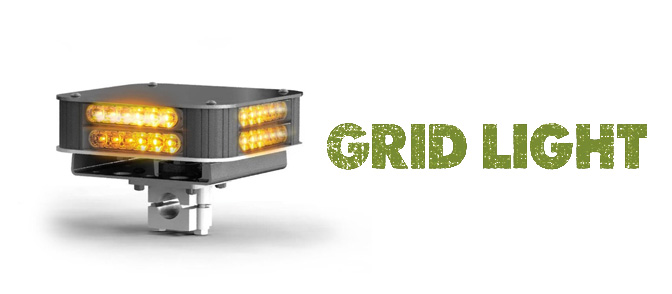 The SoundOff Signal Grid Light is highly configurable. Choose from single or double stack in a wide range of colour combinations.
With its compact size, the Grid Light beacon achieves some of the very best light output values and an ideal warning effect that meets all Australian Mining requirements for beacons. This is thanks to the mPower technology that can be seen here.
OzLED also offers bespoke solutions such as the MineLux MK1, (as pictured below) ideal for autonomous mining equipment. Configured with up to 5 colours, direct connection (one wire per colour) or software configurable with up to 20 programmable functions. With a rugged 316 stainless steel body which can be supplied as raw stainless or powder coated to customer's colour requirements.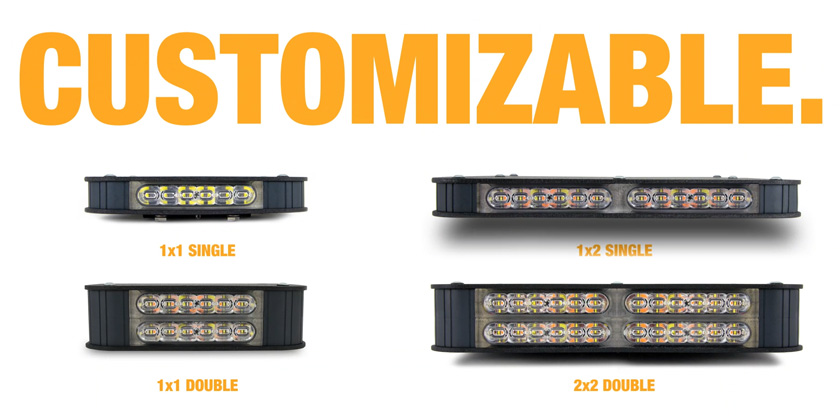 nRoads Beacon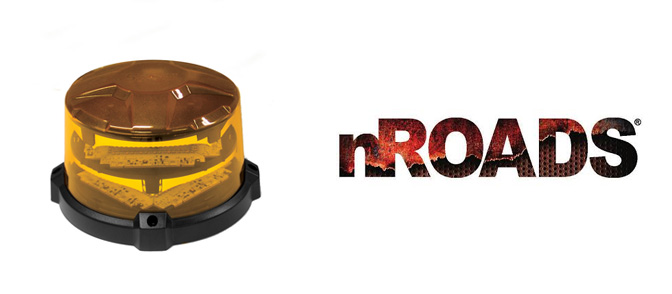 The SoundOff Signal nRoads beacons are also extremely configurable. Single or dual-stack, multiple colours, numerous mounting possibilities and the option for top view LED's. The nRoads beacon is a tried and proven light within the construction and mining industries.
An additional advantage is the almost endless flash function configurability of these beacon lights. With patterns that emit a bright visible 360° signal, perfect for viewing at any angle. With this, occupational safety significantly increases.
Both of the beacons are maintenance-free and, due to their low current consumption and high-quality, long-life LEDs, is suitable for continuous onsite use. When configured with White LED options the GRID Light and nRoads beacons can also function as a steady work light.
The beacons also comply with IP (International Protection) classes IP67. This means it is resistant to dust and water and the electronics are protected up to a water depth of 1 m when submerged for a short time.
Contact the OzLED team today to learn more about how the GRID Light or nRoads beacon can help you.
sales@ozled.com.au or give us a call on 07 3205 4355