284 Series Sequential Tail Lights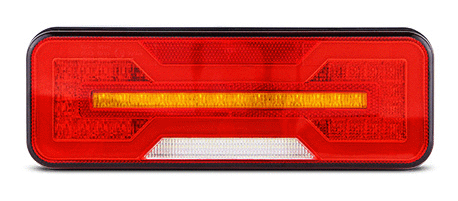 A new generation of LED Taillights has hit the market. The 284 Series tail lights with HALO Tail Light Function & Sequential Indicators. As the market moves forward, consumers are consistantly looking for ways to stand out from the crowd. These LED Taillights are just the solution.

Extreme environments found in Australia demand a product to be manufactured to the highest standard. LED Autolamps have constructed the 284 series with high-quality plastics that are fit for purpose and sealed to IP67 making them fully submersible.
284 Series ADR Compliance

Australian road compliance or ADR approval is achieved by using enhanced inner lens optics with high-quality SMD LEDs. All functions are covered by the 284 series with Stop/Tail/Indicator and Reverse functions all built-in as standard. The incredible light output perceived with the sequential indicator function will ensure clear and precise directional intention and the clean slick design will enhance new or existing applications. You can be assured these LED Tail Lights will not let you down.

Warranties That Last

LED Autolamps have incorporated their smart manufacturing processes by using the least number of components and plastics possible to produce the 284 series to meet or exceed all required standards. This enables a competitive 5-year warranty to be offered making available our lowest-priced, Quality, LED rear combination tail light lamps. Available to order now.

Verified Buyer - Chris Wheeler
Verified Buyer - Peter Lockheed
Wow! Just Wow! These tail lights are freaking amazing! Now looking into swapping all my lights to LED from theses guys! Thanks OzLED
The perfect addition to my 79 Series setup. Absoloutely love the sequential indicators. OzLED know their stuff, highly recommend.
- Instore Review
- Online Review