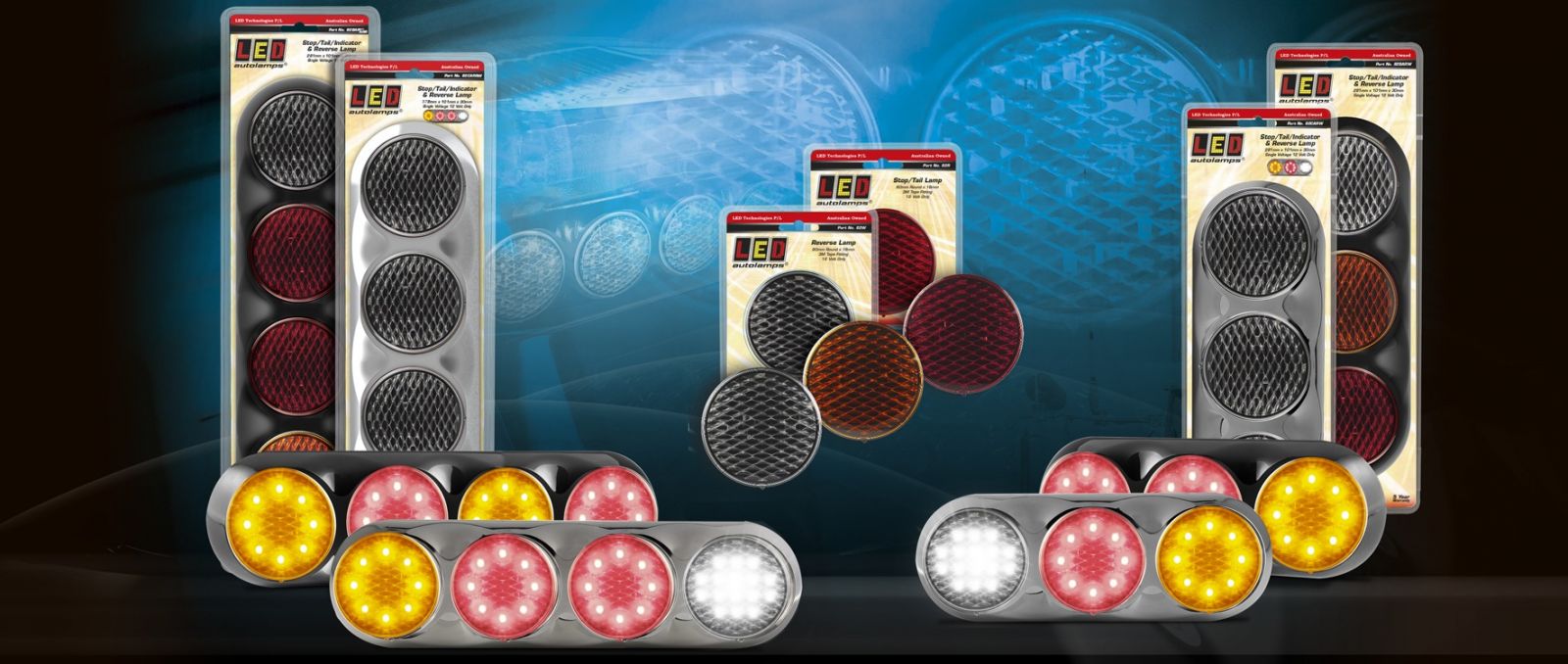 Shining bright with the 82 series rear combination lamps
OzLED are excited to release the latest 82 Series range of low-profile, rear function lamps from LED Autolamps.
LED Tail Lights that are packed with features!
no visible screws and
high-quality 3M tape, and the
the flexibility of single-lamp or surface-mounted bracket combinations
Multivolt options
Clear or Coloured Lens
Single, Triple and Quad mounting options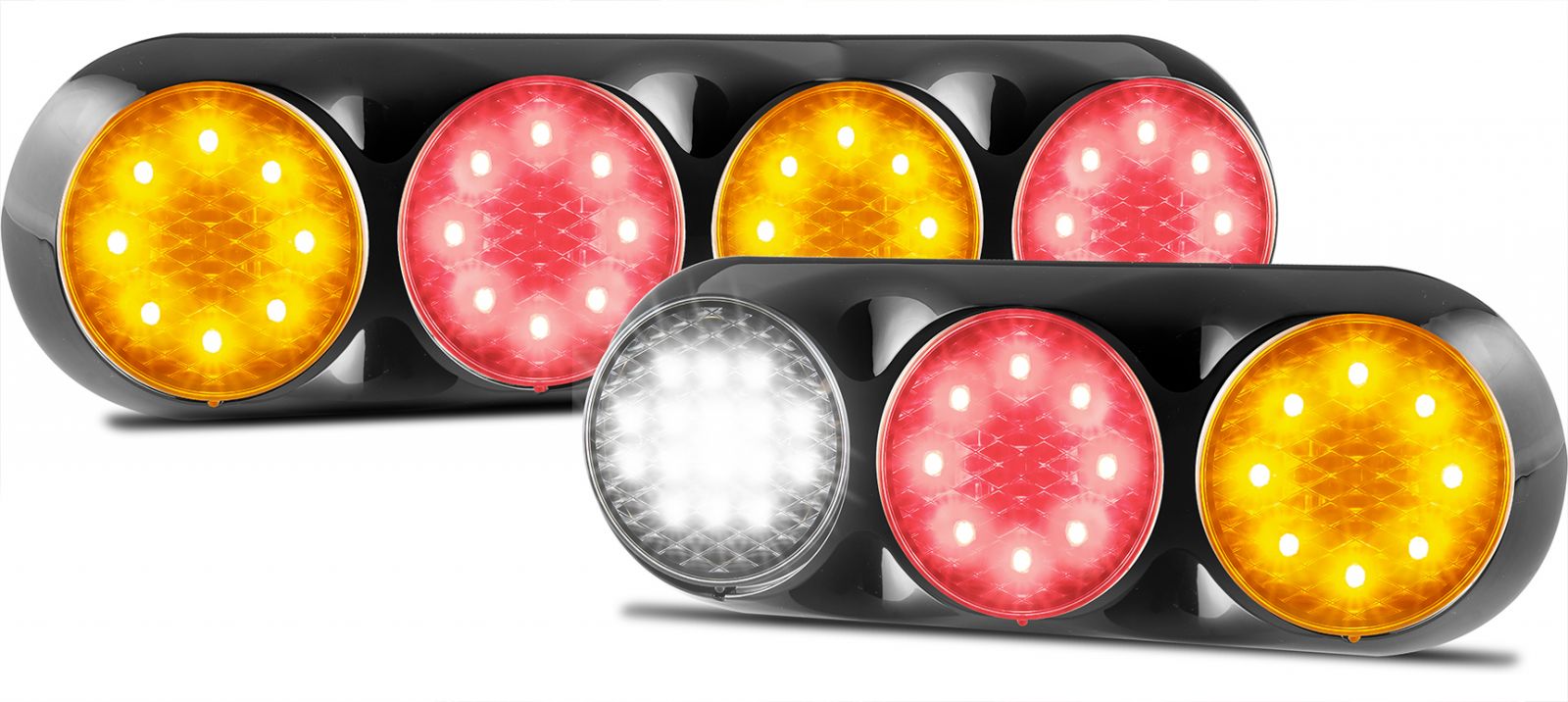 As single rear function lamps with Stop/Tail, Indicator or Reverse functions; the coloured and clear lens versions are both available in either a 12 Volt Only or Multi-Volt versions. Each single 82 Series lamp has; a compact overall size of only 80mm round, a super low profile of only 18mm, and uses high-quality 3M tape, with only one hole required for fitting.
The triple surface-mounted bracket combination lamps are available with Stop/Tail and Indicator, or Stop/Tail, Indicator and Reverse functions.
The lamps are housed in modern-designed brackets that utilise the single-lens 3M tape for a surface mount with no visible screws and overall size of 281mm x 101mm x 30mm. Each configuration comes with the option of; a black bracket with coloured lens lamps, or a smoked-chrome bracket with matching clear lens lamps, all of which are available in a blister pack or bulk.
Finally, the 82 series comes in a four-bank surface mounting bracket measuring 372mm x 101mm x 30mm. Like the triple, they come in black, which has the coloured lens lamps or a smoked chrome that use the clear lens lamps. Available as stop/tail/indicator and reverse combination

Are you strapped for choice? Don't worry we offer the entire 82 Series range in separate bulk units, including the brackets, and with over a dozen part numbers available, your choice for custom lamp combinations is endless.

Each lens of the 82 series features a UV, impact-resistant hardened acrylic lens with ABS base and bracket. Environmentally tested to IP67 water, and dust ingress protection, including vibration resistance, will give you the confidence to travel anywhere on Australia's rugged roads. Perfect for Caravans or RVs that require a surface mounted design, as well as Tray/4x4, Truck and Trailer, Bus or Motor home applications.
Designed with enhanced diamond lens optics and matched to high powered SMD LEDs, they deliver super bright light with optimal performance. Exceeding all required Australian road standards as well offers an exceptionally low current draw leaving little strain on your vehicle's electrical battery systems.
Delivering on all expectations, the 82 series gives you modern design, super-bright output, as well as multiple lens and mounting configurations and is supported by a 5-year warranty for your peace of mind. Available to order from OzLED now, just follow the link below!
OzLED Members
FREE TO JOIN
Membership is FREE, Members Save big for nothing
DON'T PAY RETAIL
Members have site-wide pricing discounts on all products!
MEMBER ONLY SALES
Member only sales with up to 75% OFF and exclusive Member only giveaways
MEMBER UPDATES
Members will be updated on new and upcoming sales before anyone else
Follow us on Social Media