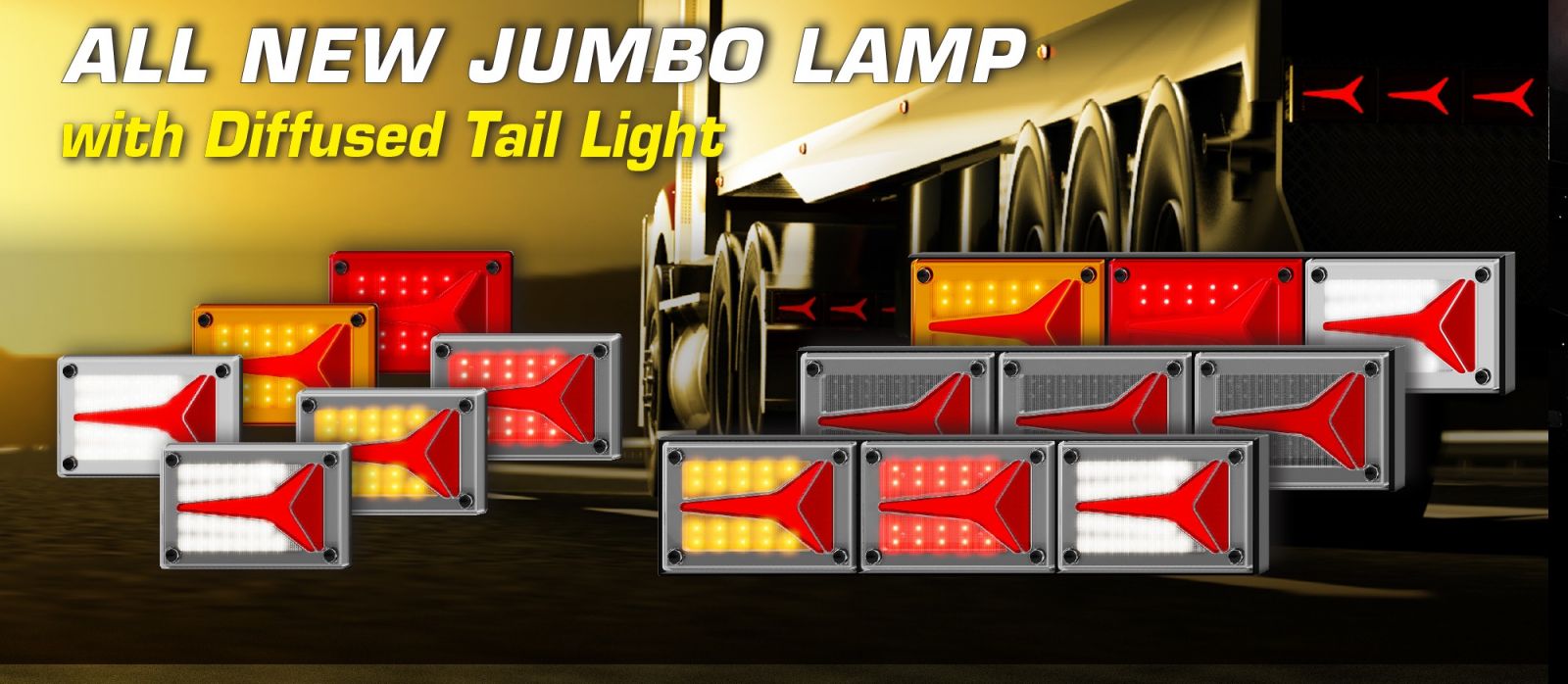 The latest in rear Jumbo Combination Lamps
LED Autolamps are proud to announce the release of their latest addition to their Jumbo-sized rear combination lamp range. Introducing the 595 series, inspired by high-end sports cars Glow Track Design incorporated to suit trucks and trailers.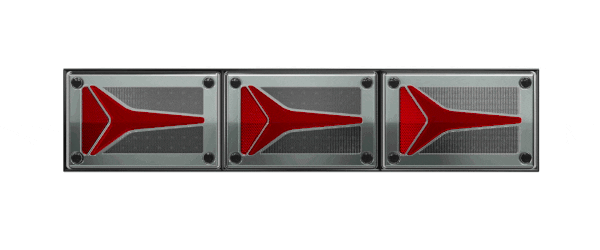 LED says the first thing you will notice is the distinctive sleek arrow-shaped diffused tail light lens specially designed to avoid hotspots. As well an integrated reflex reflector, both featured as standard on all models. Shaped and styled to a dynamic look, but more importantly, making you shine brighter than all other vehicles on the road! This new benchmark for style and design will give a new choice in large truck/trailer lighting and more importantly have your customer's vehicle, and trailer looking amazing, Michael Ottobre, General Manager of LED Autolamps, added.
It won't matter if it is a new fit or a replacement; there is an option that will suit your needs, and LED have all bases covered by offering the 595 series in two sizes and in three different styles. Firstly, a triple jumbo with the exact same footprint as traditional or standard type jumbo lamps measuring 595mm x 130mm x 45mm. Secondly are, individual surface-mounted lamps that measure 193mm x 123mm x 26mm. Also, these single lamps can be used as replacement inserts for the triple assembly in the unfortunate case a lens is damaged making them a great all-rounder.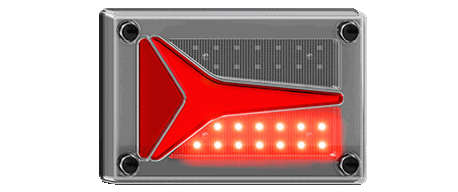 View Online 595 Series Singles
These lamps include specially designed integrated circuitry with the latest in LED lighting technology, lens optical design and a quality that's second to none. The real magic happens when in active mode, super-bright stop lamps, as well as indicator and reverse lamps, with a diffused tail light that give all road users clear notice of your vehicle's intentions. Each lens houses high-powered SMD LEDs and possesses a serviceable 12/24 dual voltage range, as well as low operational current draw, making them perfect for a wide variety of applications and battery systems. As well as exceeding the required standards with stringent ECE approvals, these lamps will not only enhance and make your particular application shine but also ensure your vehicle/trailer is road legal and compliant in all states of Australia.
"LED Autolamps as always producing products designed and manufactured to last, so don't worry, these lamps are extremely tough, constructed using UV resistant high impact plastics and are sealed and tested to IP67 testing standards," Explained Michael.
"Vibration and impact resistance with no moving parts ensures these lights are made fit for purpose and up to any challenge in Australia's harshest road environments. "Our entire operation is certified to ISO9001:2015, the internationally recognised Quality Management Standard and our main production facility are certified to IATF16949:2016 standards, your guarantee of conformity of production, exceptional service, technical expertise, and dedicated after-sales care."
Distinctive in design and with unparalleled quality, the new 595 Series Rear Combination offers a 5-year warranty. "If you want to provide your customers something different that will give you the WOW factor you are after then give us a call as well check out our website, search for sequential to see the entire range regarding our latest dynamic lighting LED offer," Tony said.