MineLux Mk1
Designed right here in Australia, the MineLux Mk1 is a bespoke solution purpose built to withstand the harsh Australian environment. From the Mining industry to Autonomous machinery, the MineLux Mk1 is up to the task.
Powered by SoundOff Signals mPower Facia series LED Modules
The MineLux Mk1 utilises the performance and functionality of the SoundOff Signal mPower range.
The MineLux Mk1 can be configured with up to 3 colours per module. The MineLux Mk1 can also be supplied as a direct connection (one wire per colour) or software configurable with up to 19 programmable functions.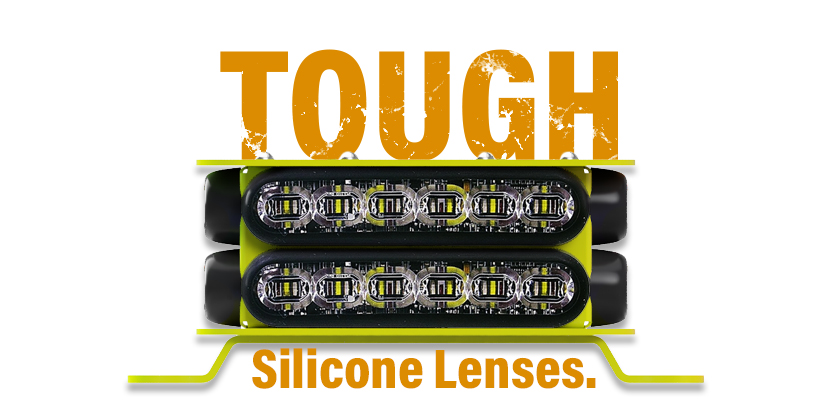 Supplied with a rugged 316 stainless steel body, the MineLux Mk1 can be supplied as either raw stainless or powder coated to customer's colour requirements. With custom colour options available the MineLux Mk1 compliments any fleet of vehicles.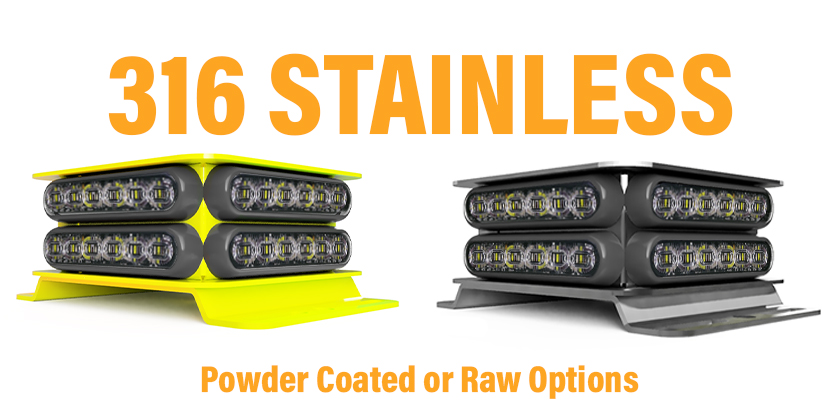 The MineLux Mk1 is currently available with two height options. The first is the double stack that allows for up to 8x mPower modules. The Second, is the single stack with 4x mPower modules.

Available as an LED Beacon or LED Mini Lightbar