Could these be the best LED Headlight Bulbs?
Anyone who spends long hours on the road, including couriers and taxi drivers, will enjoy reduced eye strain during night time driving, improved safety and the ultra long life of the JW Speaker LED headlight bulbs. In addition using our JW Speaker LED Headlights will reduce the vehicle's downtime and over all maintenance costs.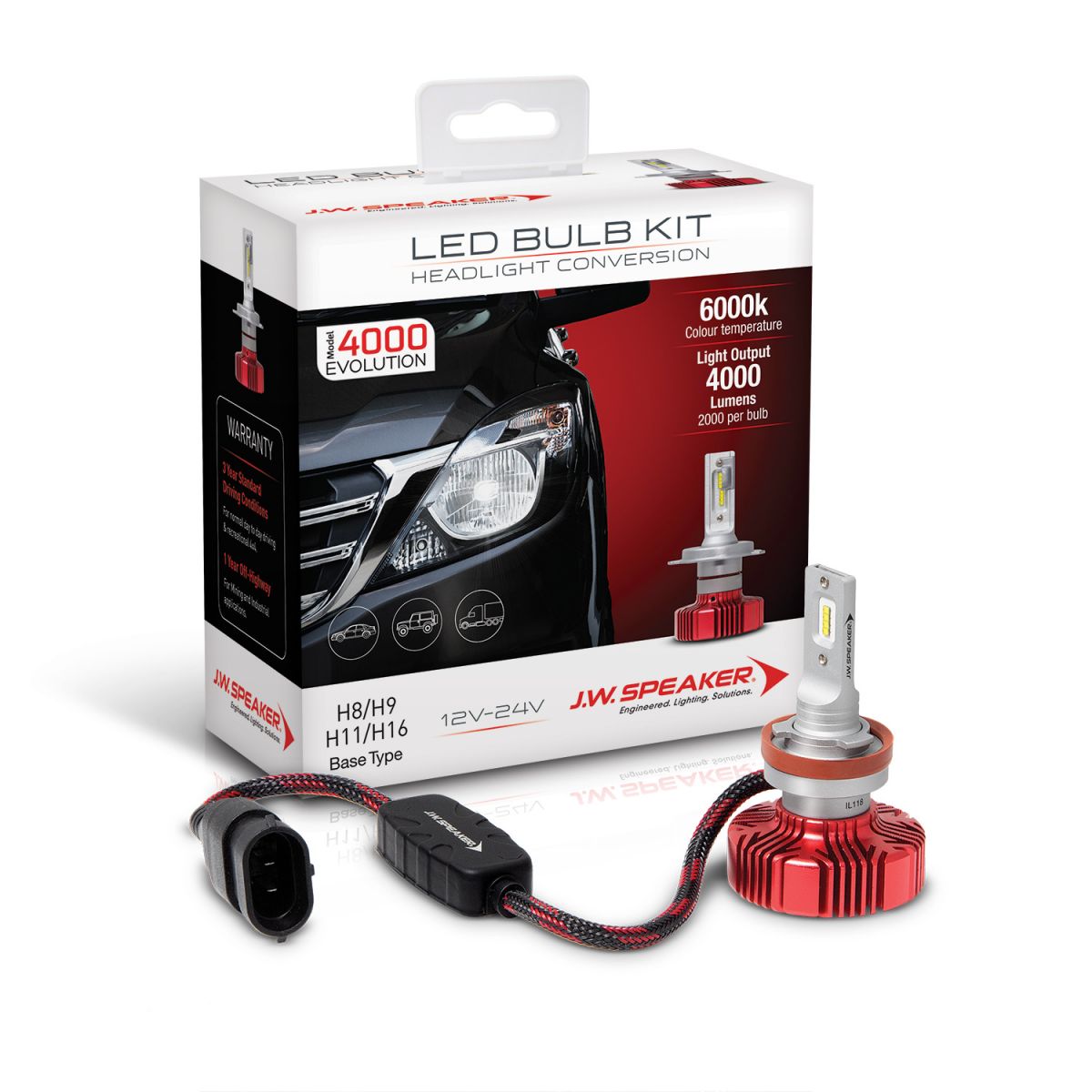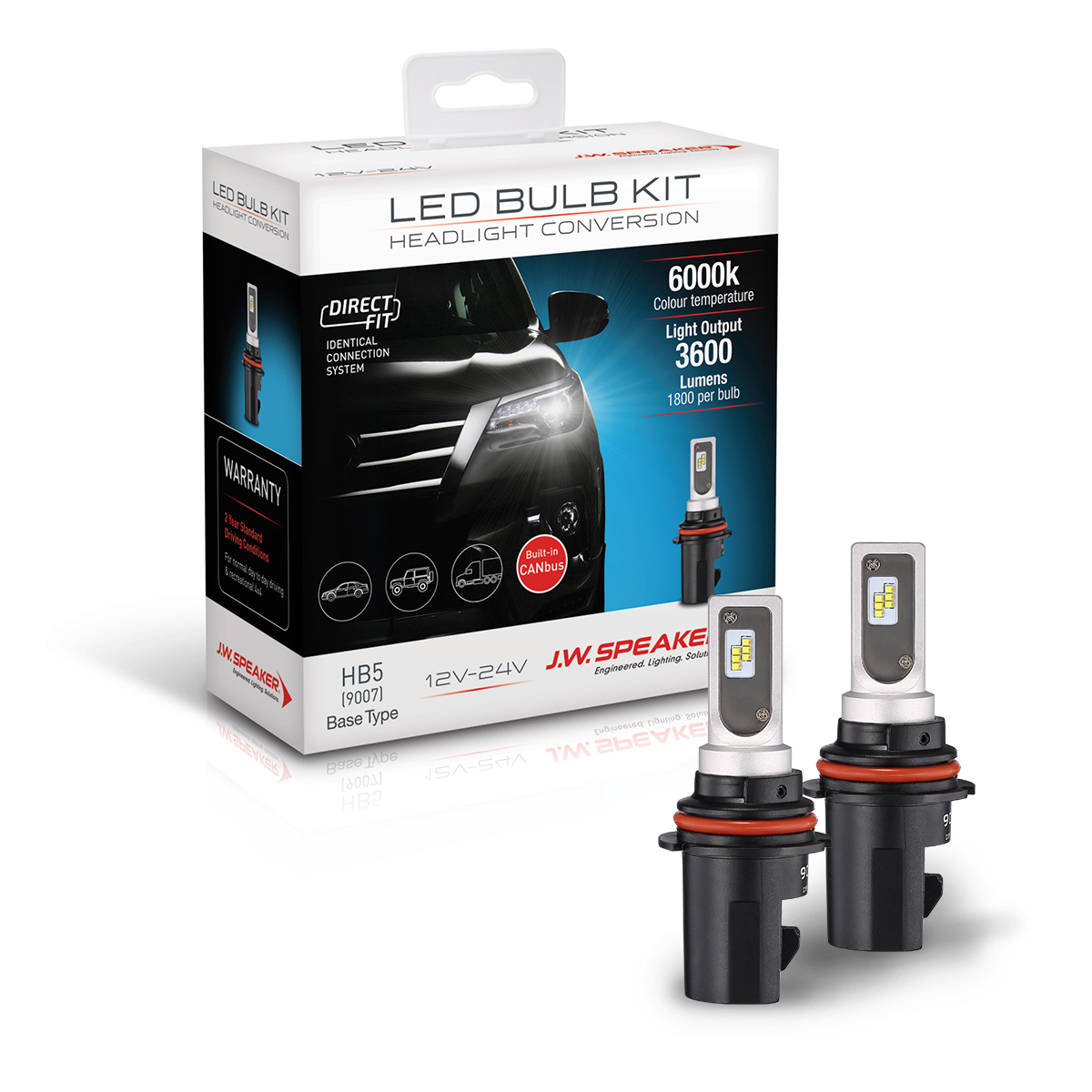 The LED headlight conversion kits have been engineered to offer a very precision beam pattern that replicated a halogen bulb. This means there is no glare for oncoming traffic and gives the driver a full spread of light on the road in the areas they need it. The spread of light is also incredibly even meaning there are no hot-spots or dark patches across the road. Also, being shock resistant, these LED headlight bulbs are ideal for 4WD, trucks and motorbikes.
Direct replacement. Plug & play.

The fitting of JW Speaker LED headlight bulbs is as simple as changing a conventional headlight bulb.

With a simple plug and play setup that works even if the vehicle requires a CANbus harness fitted. The whole JW Speaker LED headlight bulb system is designed for easy connection to the vehicles original wiring.

It's important to note that some vehicles will require the use of a LED CANbus harness to be fitted to ensure correct use.
JW Speaker LED Headlights are brighter and more effective then halogen.
Along with beam pattern accuracy, longer life, and colour temperature, LED delivers more light on the road.
180% More light than standard halogen (Model 4000)
150% More light than standard halogen (Model Direct Fit)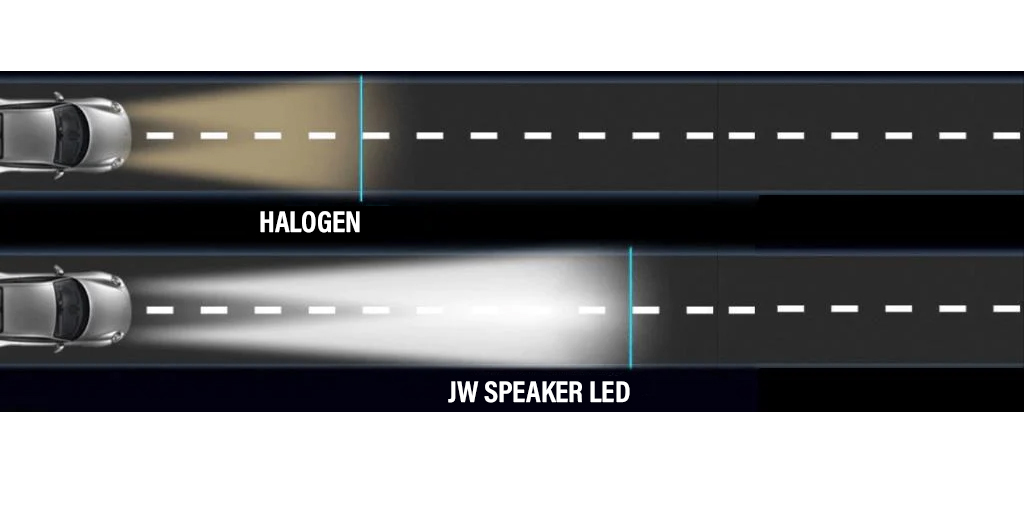 LED superior 30,000 hours life
JW Speaker LED Headlight bulbs have an ultra long life with over 30,000 hours. Standard halogen is rated at 500 hours and halogen long life 1,500 hours. LED is also resistant to shock which is a major cause for halogen bulbs failing.